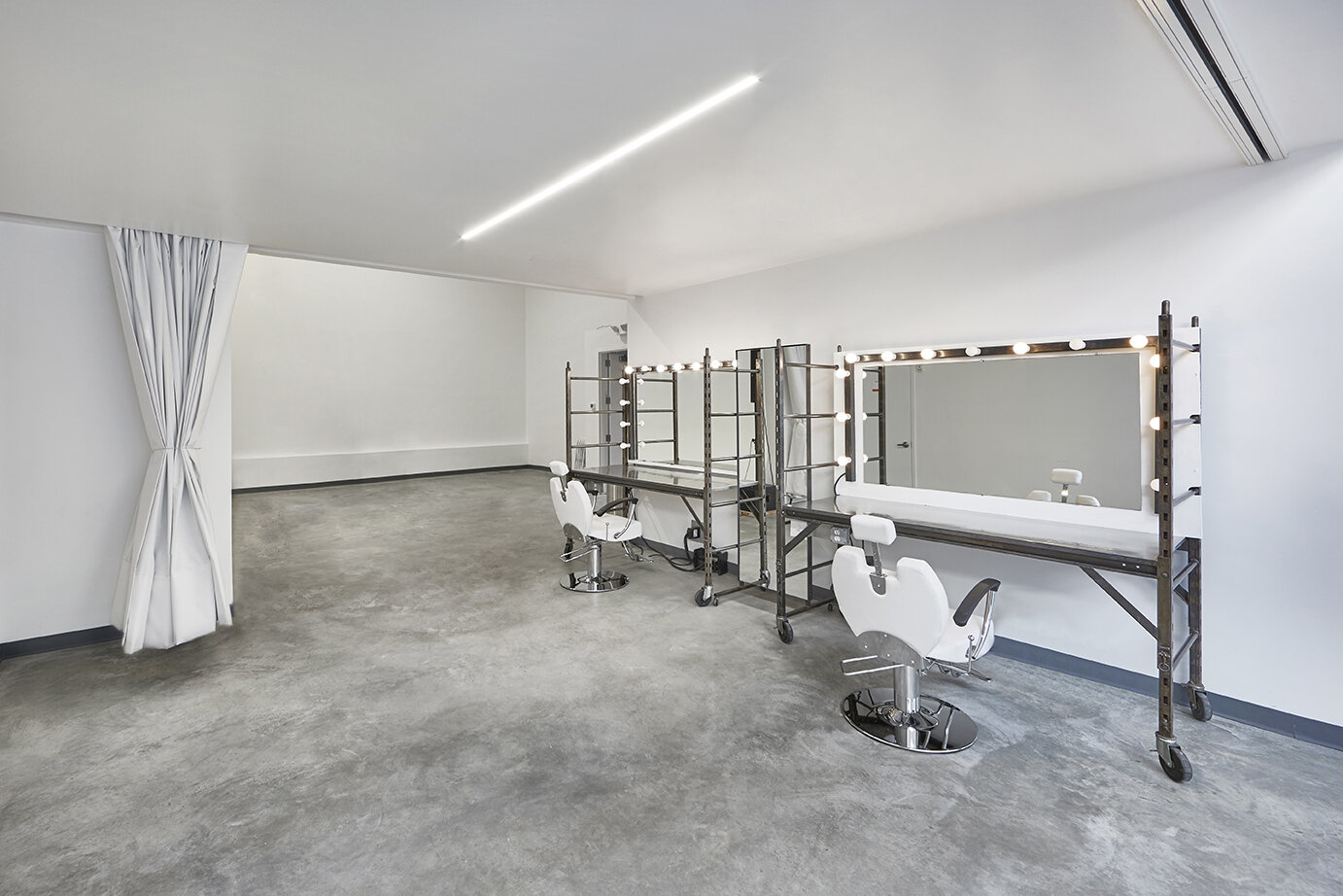 Studio Three & Four: Combined
Williamsburg
Beneath the Williamsburg Bridge, a warehouse turned into a light-filled event space and photo studio with exceptionally high ceilings, private entrances and a mezzanine.
Address
39 South 5th St, Williamsburg, Brooklyn
Size
Studio 3 - 1500 sq ft
Studio 4 - 2000 sq ft + 600 sq ft furnished mezzanine
Combined - 3500 sq ft + mezzanine
Ceiling height
25 ft (rigging capability)
Power
4x 100 amp 3-phase power
Additional notes
Column-less. Huge skylight with black-out capability in Studio 4. Private ground floor building with direct street access and private entrances. Drive-in capable. Retractable wall.